Fast And Comprehensive Wolverhampton Chimney Repair
Wolverhampton has enjoyed countless resolutions to chimney related problems due to the tireless services of our company, A1 Roofing Wolverhampton - which has been active for over ten years. Wildlife, rain, snow, and even the sun can cause adverse effects to the integrity of any chimney, this is why constant chimney maintenance is beneficial in Wolverhampton. Chimney maintenance is highly important in Wolverhampton; taking it for granted could worsen the existing condition, posing a threat to your family at great financial expense. A1 Roofing Wolverhampton services are available to all homeowners in Wolverhampton, and once called upon, we guarantee you an efficient repair work, and full satisfaction. No matter the magnitude of damage done to your chimney, at A1 Roofing Wolverhampton we are able to handle all your requests, no matter how troubling the circumstances might seem. A1 Roofing Wolverhampton have a dedicated staff who are willing to hear from you at all times of the day to attend to whatever questions you might have about our services in the Wolverhampton area.
Our Guarantee
---
Free site visit and survey
No hidden costs
British standards compliant
Fully Insured
Clean and efficient
Professional workmanship
A1 Roofing Wolverhampton's Promise
A1 Roofing Wolverhampton professional chimney repair professionals with the latest chimney repair practices A1 Roofing Wolverhampton ensure that you are provided with staff who are not just professionals, but are well versed in the most efficient industry techniques. Technicians working at A1 Roofing Wolverhampton are qualified personnel who unfailingly provide an unmatched level of quality, while ensuring that you are properly regarded and respected. With more than a decade in experience, A1 Roofing Wolverhampton are able to efficiently single out the problems hindering the optimal performance of your chimney.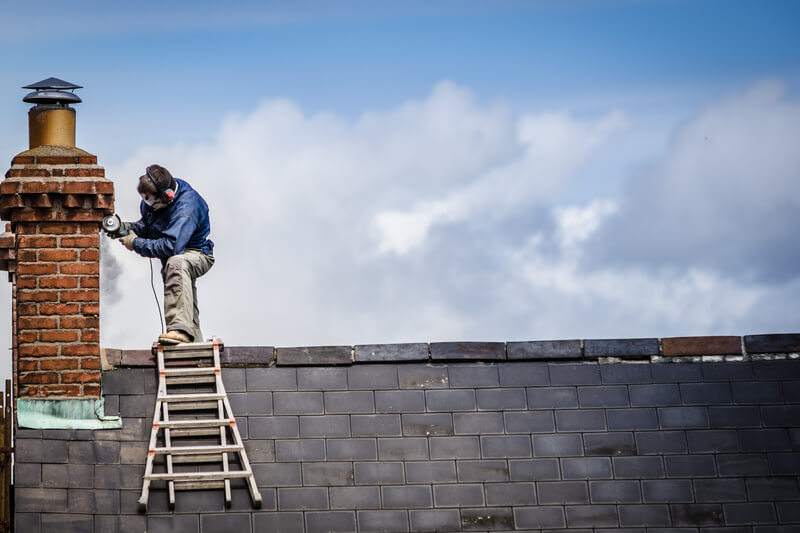 A1 Roofing Wolverhampton ensure that our chimney repair diagnoses are unfailingly accurate which is why our estimates are always factual and unchanging until the project is over. Faulty chimneys negatively impact the efficiency of stoves and fireplaces significantly in Wolverhampton, and could even pose a threat to you and your family.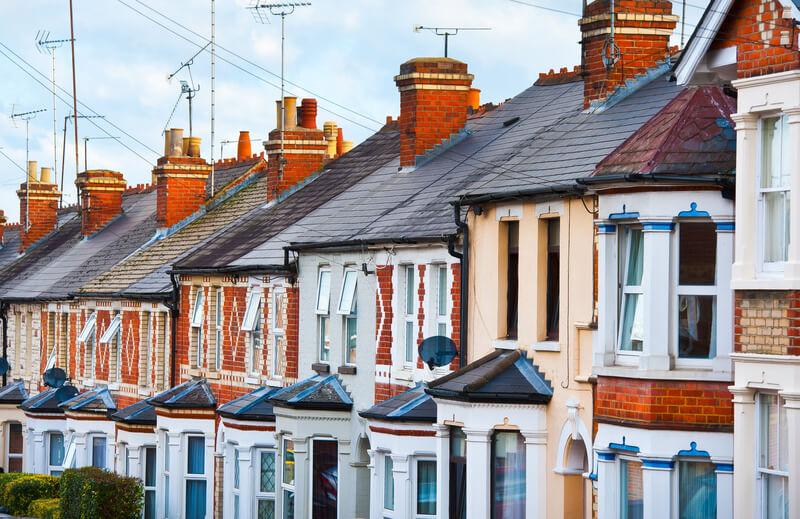 A1 Roofing Wolverhampton Best Practices To Ensure Your Chimney Works Efficiently
Chimney breaks are extremely hazardous faults that could occur at several different places on your Wolverhampton chimney, and could pose a significant threat if left untreated. Many homeowners in Wolverhampton think that they save money by ignoring minor faults to the chimney. However, little cracks in the chimney crown could go on ahead to become exacerbated- causing significant damage to the internal parts of the chimney.
Identifying these problems may be difficult at first. However, they remain extremely insidious, and when left unattended to, may lead to more complicated problems in the near future. The staff at A1 Roofing Wolverhampton are able to handle all manner of repair jobs and ensuring that they employ only the best industry techniques to achieve the necessary goals. The scale of the damage to your chimney in Wolverhampton can be properly assessed by our A1 Roofing Wolverhampton staff due to their use of high tech equipment. With this, A1 Roofing Wolverhampton are able to decide on the appropriate solution in Wolverhampton. A1 Roofing Wolverhampton offer only the most comprehensive chimney maintenance and cleaning services in Wolverhampton. Residents in Wolverhampton are exposed to serious health and safety issues due to faulty chimneys every year. It is always better to be safe than sorry, and this applies more than ever to the continued efficiency of your chimney in Wolverhampton. At A1 Roofing Wolverhampton, we have developed a far reaching reputation for our ability to provide only high quality cleaning and maintenance services. This is why A1 Roofing Wolverhampton clients in Wolverhampton are known to rely on us to deliver only the best chimney repair services possible whenever they arise. Get in touch with A1 Roofing Wolverhampton on 01902 475139 as soon as you notice any issue that needs the attention of our chimney repair experts.
Do You Need Help ?
Call Us Now On
A1 Roofing Wolverhampton Expertise
Find out the biggest reasons why A1 Roofing Wolverhampton service repairs are considered one of the best in the region. A1 Roofing Wolverhampton only hire chimney repair technicians that are certified to have undergone training that meet industry standards. All of the technicians working with A1 Roofing Wolverhampton undergo mandatory training at least twice a year to ensure that they are always apprised of the most recent industry standards in chimney repairs.
A1 Roofing Wolverhampton Work Hard To Satisfy Our Customers
With A1 Roofing Wolverhampton, you can be rest assured that not only will your project be speedily completed, but it shall also be carried out with the highest safety standards in mind, ensuring the process is clean and efficient. A1 Roofing Wolverhampton thoroughly examine all aspects of the site of the chimney before we commence work, this enables us to properly appreciate the site, and properly preserve it once A1 Roofing Wolverhampton leave.
A1 Roofing Wolverhampton Provide No Cost And No Strings Attached Estimates For Your Chimney Repair Jobs
A1 Roofing Wolverhampton customer service agents are always prepared to provide clients in Wolverhampton all the necessary assistance they may require once they get in touch with us for our chimney repair services. You can be confident in our ability to provide all our A1 Roofing Wolverhampton customers with the guidance they may require regarding their chimney repairs. Please do not hesitate to contact A1 Roofing Wolverhampton on 01902 475139 once you discover you need some chimney related assistance, as we are always on standby to attend to all customer complaints.
Once We Inspect Your Chimney, A1 Roofing Wolverhampton Are Able To Identify What Exactly May Be Wrong With It
A1 Roofing Wolverhampton work tirelessly in isolating the problematic areas of your chimney, so repairs may begin on them as quickly as possible, saving valuable money. You can be rest assured in our abilities at A1 Roofing Wolverhampton as we are backed with a wealth of experience along with the newest industry practices.
All Types of Roofing Work Undertaken
Do You Need Help ?
Call Us Now On
A1 Roofing Wolverhampton Chimney Repair Experts You Can Trust In Wolverhampton
A deteriorating chimney in Wolverhampton is nothing to be worried about, as it is always beaten by the sun, rain and other natural elements on a constant basis. You have no worries when you call A1 Roofing Wolverhampton in Wolverhampton to help rectify your chimney related problems. You have to look nowhere else but here at A1 Roofing Wolverhampton to find one of the more courteous and friendly technicians in the entire industry in Wolverhampton. A1 Roofing Wolverhampton operate with the confidence of providing services to clients for over ten years, ensuring that we are able to assess and diagnose the appropriate chimney repairs as quickly as possible. With hundreds of satisfied and repeat customers from over ten years of service, A1 Roofing Wolverhampton are confident that we can restore your chimney inside and out, making it function like new. Your chimney deserves to work at full capacity, and we can help you achieve that at A1 Roofing Wolverhampton.