A1 Roofing Wolverhampton Offer Wolverhampton With High Quality Slate Roofing To Increase Property Value And Aesthetic Appeal
Having slate roofing on your Wolverhampton home not only improves your property aesthetically, but also adds to its value. For many decades, Wolverhampton homeowners have always fallen in love with the natural beauty and impressive long lasting quality of the slate roofing system. If you plan to convert to this roofing system, A1 Roofing Wolverhampton is here to help. With A1 Roofing Wolverhampton fully qualified, well trained, friendly and experienced technical team of roofers and our customer-centred service culture, A1 Roofing Wolverhampton brings premium quality slate roofing solutions to residents, landlords and property developers in Wolverhampton. We have over a decade of experience giving quality service to Wolverhampton customers, as well as possessing the required licenses and accreditation from the industrys regulating bodies. A1 Roofing Wolverhampton are fully insured and use the best quality materials, as well as the latest and most advanced technologies and techniques to guarantee maximum efficiency and customer satisfaction. For the first class quality of our materials and installation work, A1 Roofing Wolverhampton offer reasonably priced rates.
Our Guarantee
---
Free site visit and survey
No hidden costs
British standards compliant
Fully Insured
Clean and efficient
Professional workmanship
Long Lasting Value
Ask our long-term customers at A1 Roofing Wolverhampton and they will attest that A1 Roofing Wolverhampton gives the best value in town. Compared to other roofing products, slate tiles can last for a lifetime. It can serve its function for as long as 100 years, lasting twice as long compared to other materials. As such, it is no surprise that their manufacturers have the confidence to give a 100-year guarantee. It is the ideal option for those who do not plan to ever sell their Wolverhampton home. Aside from the protection this roof type provides, it also wont drain your resources when it comes to repair and maintenance.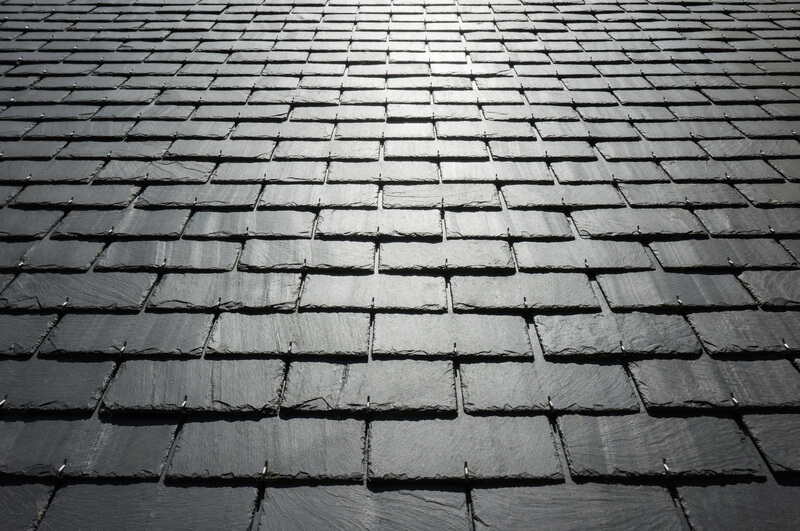 Call A1 Roofing Wolverhampton customer care hotline 01902 475139 now if you are looking for a comprehensive slate roofing solution for your property in Wolverhampton. Avail of a free no obligation quote whenever you call to enquire on the roofing systems that A1 Roofing Wolverhampton can provide you.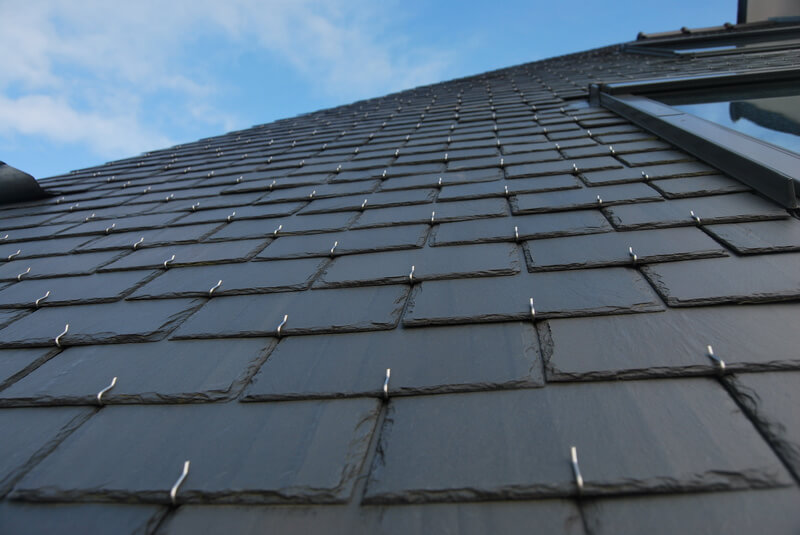 Why A Slate Roofing System Is A Good Thing For Your Property In Wolverhampton
There are people who would point out that slate roofing is complicated and can cause problems due to their weight. While these points are valid, these are easily addressed when your roofing company has both technical expertise and solid experience in installation of slate roofs. With its years of experience in the industry and the level of expertise of its roofing specialists, A1 Roofing Wolverhampton is up to the task in taking care of any concerns so you can get to enjoy the many benefits of having a slate roofing system.
With a slate roofing, a propertys charm is enhanced. When the A1 Roofing Wolverhampton installation is done with high level of craftsmanship by roofing specialists, they perfectly complement a property of any architectural design or style. There are several colours and textures of slate roof tiles that one can choose from to bring out any homes inherent charm. It is possible as well to personalise the design further by shaping the slate shingles according to your desired thickness and size. Slate roofing enhances instead of distracting from your Wolverhampton propertys original appeal.
Do You Need Help ?
Call Us Now On
Free Professional Pre- Installation Roofing Survey For Your Wolverhampton Home
Your current roof will undergo a thorough inspection in order for A1 Roofing Wolverhampton to properly assess your propertys roofing needs prior to commencing with the installation of the new slate roofing system. This is how A1 Roofing Wolverhampton are able to maximise how slate roofing will benefit your home the most.
Low-impact Roofing System
Because it lasts for a long time, it has minimal impact on the environment. Slate roofing does not require replacement every decade or so unlike other types of roofing material, and thus construction waste is minimised.
Increased Wolverhampton Property Value
By providing various benefits in both form and function, slate roofing increase the value of a Wolverhampton property. Call us today at 01902 475139 for a free quote.
Low Maintenance Toughness
One of the toughest stones, slate is also valued as a roofing material due to its fireproof and waterproof qualities. This type of roof is well-suited to the job of protecting a property and its inhabitants from the heat and cold.
All Types of Roofing Work Undertaken
Do You Need Help ?
Call Us Now On
A1 Roofing Wolverhampton Premier Slate Roofing Solutions In A1 Roofing Wolverhampton
A1 Roofing Wolverhampton provide a variety of slate roofing options to our customers. A1 Roofing Wolverhampton clients have the option of using recycled slate tiles if they wish to significantly lower the installation costs as well as minimise environmental impact. For clients that prefer brand new materials, A1 Roofing Wolverhampton have a long list of trusted suppliers of quality new slates worldwide. If you are in the market for slate roofing for your Wolverhampton home, A1 Roofing Wolverhampton provide fast, quality, and value for money slate roofing solutions. Contact a A1 Roofing Wolverhampton customer care representative at 01902 475139 for a free price quote with no obligation on slate roofing services.