A1 Roofing Wolverhampton Professional Roof Leak Repairs In Wolverhampton
Are there marks caused by water seepage, creating marks on your ceiling and along the walls of your building in Wolverhampton? Your roof probably has a leak. You can contact the roof specialist team of A1 Roofing Wolverhampton on 01902 475139 to enjoy expert roof fixing services. Roof leaks bother both the property owner and occupant in Wolverhampton. Sheathing, rotting of frames, and development of mould are some of the costly results of not fixing a leaky roof on time in Wolverhampton. It can also damage the insulation and the ceiling itself in Wolverhampton. Let A1 Roofing Wolverhampton offer you our professional and emergency roof maintenance services to bring back the relief and assurance that your home needs. Call A1 Roofing Wolverhampton on 01902 475139.
Our Guarantee
---
Free site visit and survey
No hidden costs
British standards compliant
Fully Insured
Clean and efficient
Professional workmanship
A1 Roofing Wolverhampton: Professional Roof Leak Solution Providers In Wolverhampton
A1 Roofing Wolverhampton is renowned across the UK for delivering high quality long lasting solutions to roofing problems. If you have a roof that has suffered damage from storms or other environmental causes, A1 Roofing Wolverhampton will fix it quickly. We assure you of excellent and premium services at competitive rates. Whatever the range or coverage of the roof repair services required in Wolverhampton; whether home repairs or industrial standard maintenance, we can deliver.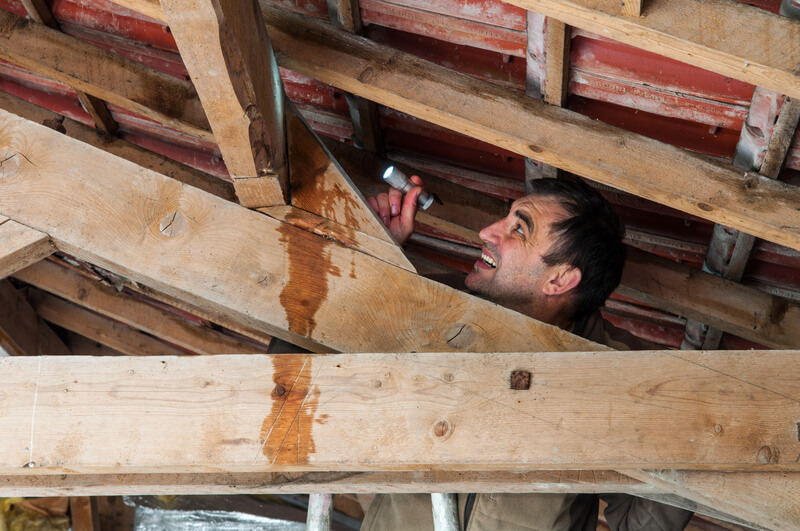 A1 Roofing Wolverhampton expertly take care of roof leaks, and any other faults on your roofing system, like missing or damaged tiles and slates, clogged gutters, fascia issues and more. For 10 years and counting, A1 Roofing Wolverhampton have provided excellent roofing solutions to households, property owners, and developers in Wolverhampton. Our A1 Roofing Wolverhampton team is made of accomplished, certified roofers who are familiar with the most recent cutting-edge equipment and techniques in the trade. A1 Roofing Wolverhampton have the right type of insurance cover suitable for our business A1 Roofing Wolverhampton have positioned ourselves as a leading brand for timely and dependable roof nstallations, maintenance services, and repairs in Wolverhampton.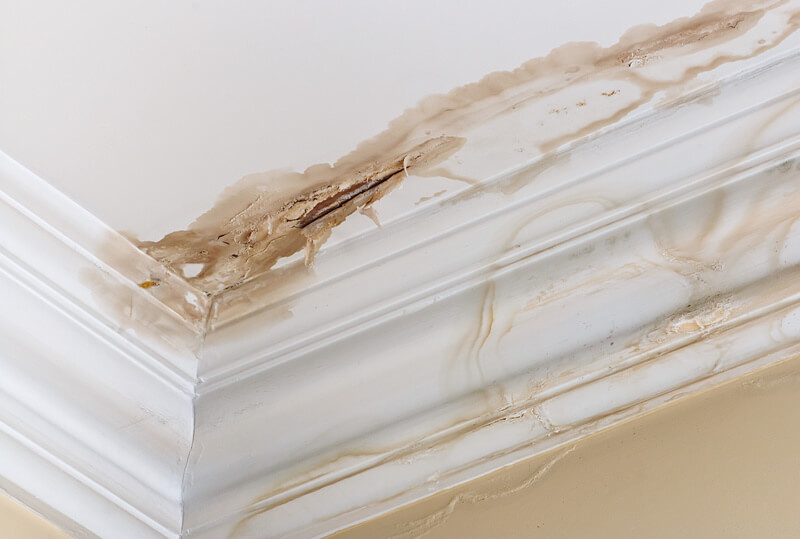 If You Find That The Integrity Of Your Roof Has Been Compromised In Wolverhampton, Take Prompt Action
We lend support and guarantee short or long-term solutions to leaking roof issues to make your home more secure and comfortable. Moreover, A1 Roofing Wolverhampton other services include roof replacements. For roof replacement jobs, every new product A1 Roofing Wolverhampton source and install carries a 20-year guarantee. Our experts at A1 Roofing Wolverhampton will conduct a free assessment of your roof, and you will get a complete pricing at affordable rates.
Our friendly and experienced team is available to listen to your complaints, and offer proficient and helpful advice. Call A1 Roofing Wolverhampton now on 01902 475139. You can also request a quick quote over the phone, or fill out our simple online forms and A1 Roofing Wolverhampton respond to you in no time! Call our friendly A1 Roofing Wolverhampton customer support staff on 01902 475139 to book outstanding and durable leak repair services.
Do You Need Help ?
Call Us Now On
Signs That You Immediately Require Our Expert Leak Repair Services In Wolverhampton
One of the most recurrent difficulties with roofing is roof leakage. Prior to identifying the real source of your leaky roof in Wolverhampton, you have to get to terms with the most common causes.
Shifted Or Impaired Tiles Or Slates
On the contrary, if the lagging fabric is constantly left open to the ravages of intense precipitation in Wolverhampton, it could decay, and may fail to achieve its utmost operational function. Your roof will leak as a result. Provided that rainwater forms pools to the point of tile or slate slippage, there is a likelihood that leaks would occur in Wolverhampton.
Culpability Of The Sheath Beneath The Roofing Tiles
Only the tiles and slates on the outside of your Wolverhampton roofing system are visible. However, there is an underlay that is designed to channel away rainwater, which may have seeped in through any space in the tiles or slates.
Damaged Roof Junctions
Occasionally, the roof service provider in Wolverhampton may have performed a second-rate job, or there may be errors in the roof junction flashings. Even the most trivial damage in Wolverhampton can increase rapidly when a lot of water penetrates to this spot. It will most likely end up creating a roof leak.
All Types of Roofing Work Undertaken
Do You Need Help ?
Call Us Now On
Slush Obstruction Logjam
In regions that mostly have heavy snowfall, the cumulative weight of ice can dent the roof in due course. This would cause the defrosting ice to permeate into the cracks created as a result. Call our professional roof repair experts in Wolverhampton. They will provide rapid responses to all your roofing challenges. Irrespective of where the leak started, A1 Roofing Wolverhampton prompt response will ensure that it's under control. Talk to A1 Roofing Wolverhampton warm and friendly customer support team today and they will attend to all your questions and issues. A1 Roofing Wolverhampton give you a free price estimate, and schedule roof leak maintenance services for you.customersWe are creating a roofing brand in A1 Roofing Wolverhampton that rests on the values of transparency, trust, and dependability. A1 Roofing Wolverhampton have over 10 years of top-level quality work, with highly trained personnel, working tools, and full insurance and accreditation. Therefore, A1 Roofing Wolverhampton continue to position ourselves to be the go-to experts for all roofing solutions in Wolverhampton.